with an awesome hostess and fabulous blog home for the event- Thanks so much Heidi!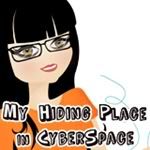 Using Random.org to pick the winners, the very first and very last entries were the winners of the giveaway. So, I would like to send my personal congrats to........
Winner #1


AlwaysInspired of
The Inspiring Adventures of Always Inspired,
who has chosen the awesome one of a kind Hypnotize Earrings:
And congrats to Winner #2

FellowRover from
Under Moonbeams and Sunshine
who has chose the beautiful Eoywn Necklace:



Thank you to all of those who entered the giveaway for showing your interest in my work and favorite item picks. It felt really good to see what pieces were liked and why. I truly appreciate your input.
Thanks to all my old readers and WELCOME to my new followers for stopping by to check me out! I hope you guys will stick around to learn more about me and my work as I would love to learn about you as well.
Have an awesome weekend!